Graduate Centre for international Research in Childhood: Literature, Culture, Media
The world-famous MA, run by CIRCL, is the oldest accredited degree in the field in Britain, and is taught by specialists in Children's Literature, whose research is published internationally.
Student Views
Katy Corderoy, CIRCL MA 2017-2019 (part-time)
'My masters with CIRCL has increased my confidence and my critical thinking skills monumentally. At the conclusion of this course and with the support of the lecturers and my course mates I now work for an academic publisher in a senior role of Marketing Manager. Not only is CIRCL an academic challenge, but it is also a community, as a part time student I have been able to meet two cohorts of students, both of which have had incredible, individual and inspiring individuals within. The course content is challenging but equally personal, you can make this course what you need it to be, with support from some of the world's leading professors.'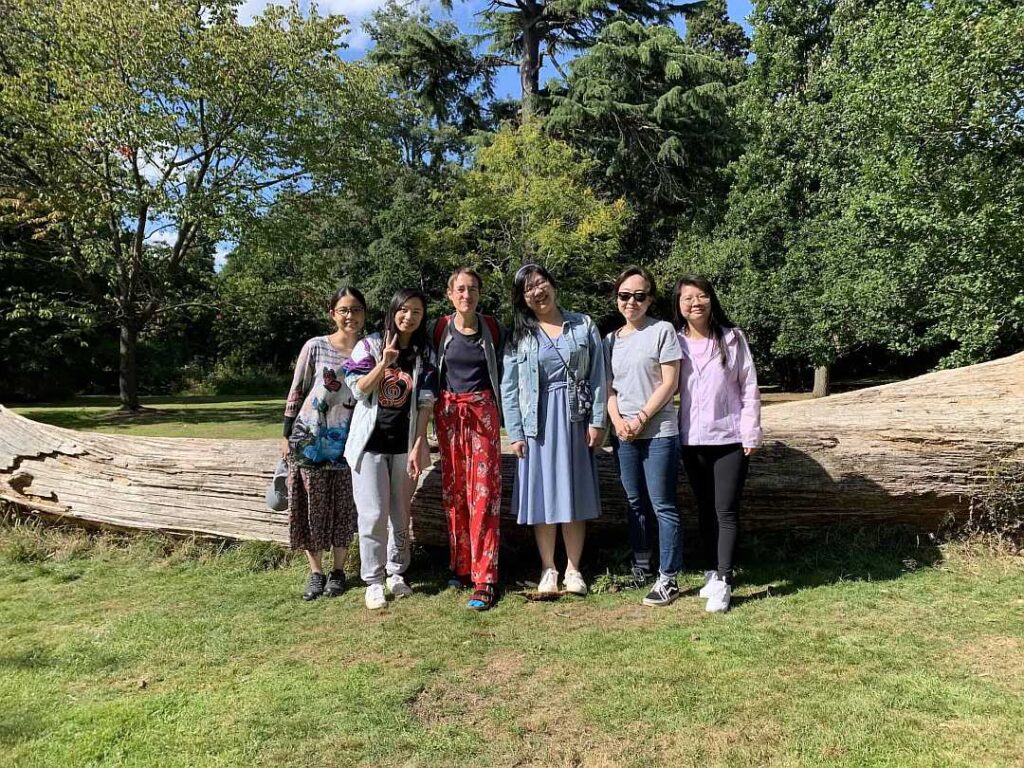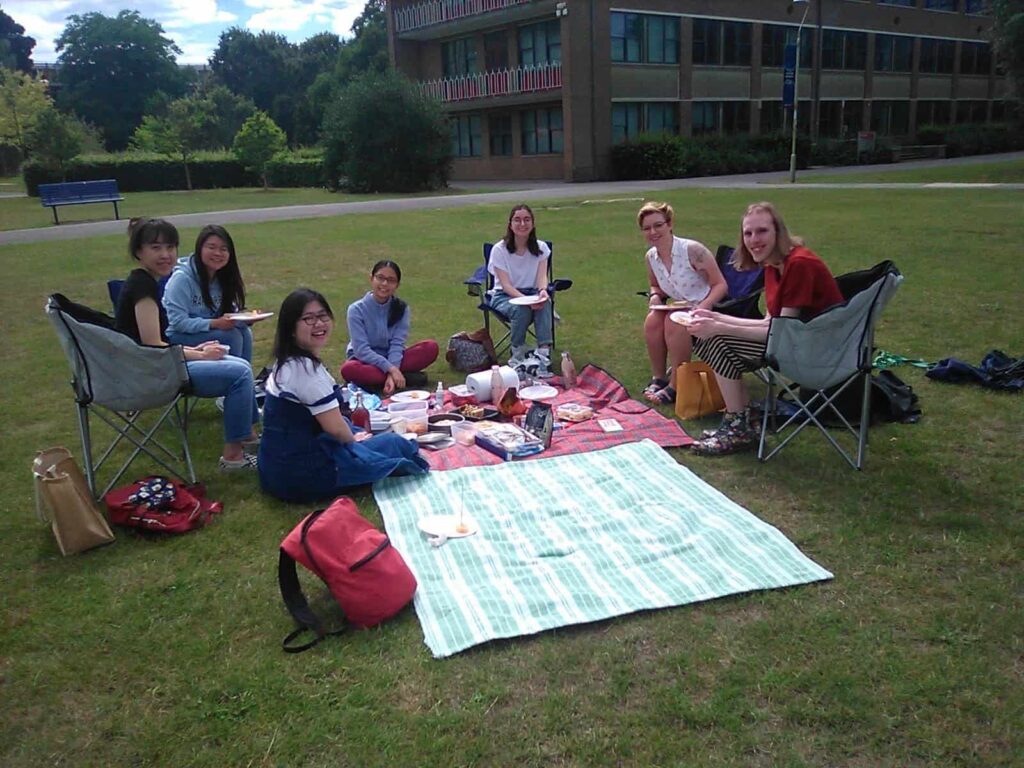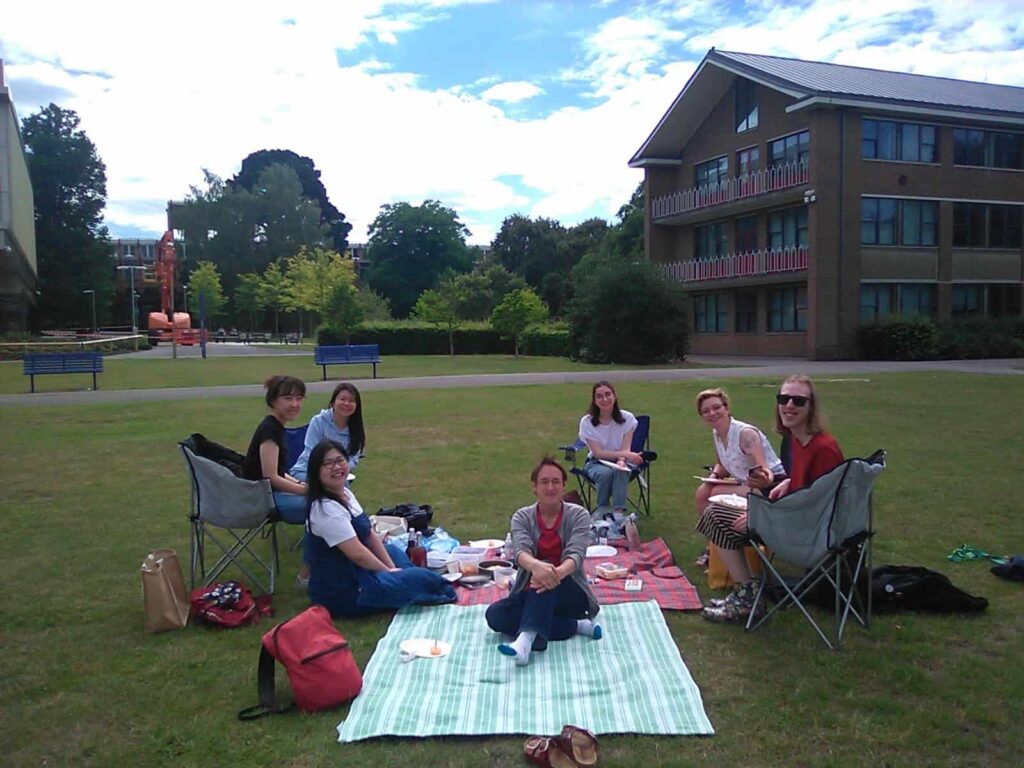 CIRCL MA class 2018-2019: Graduation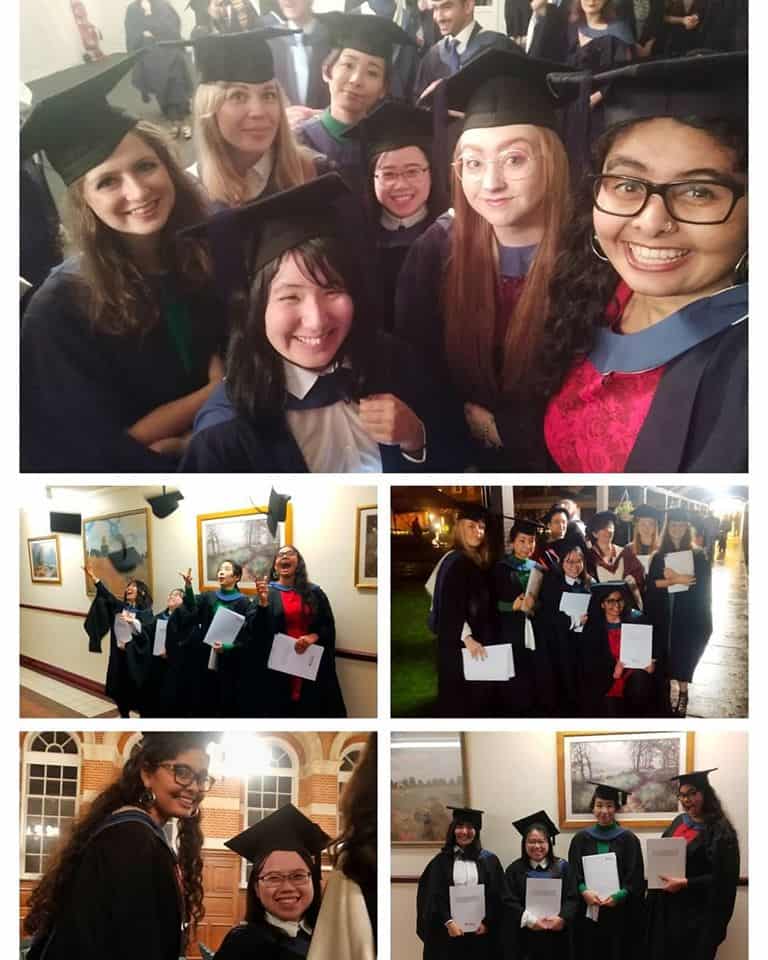 CIRCL MA class 2017-2018: Graduation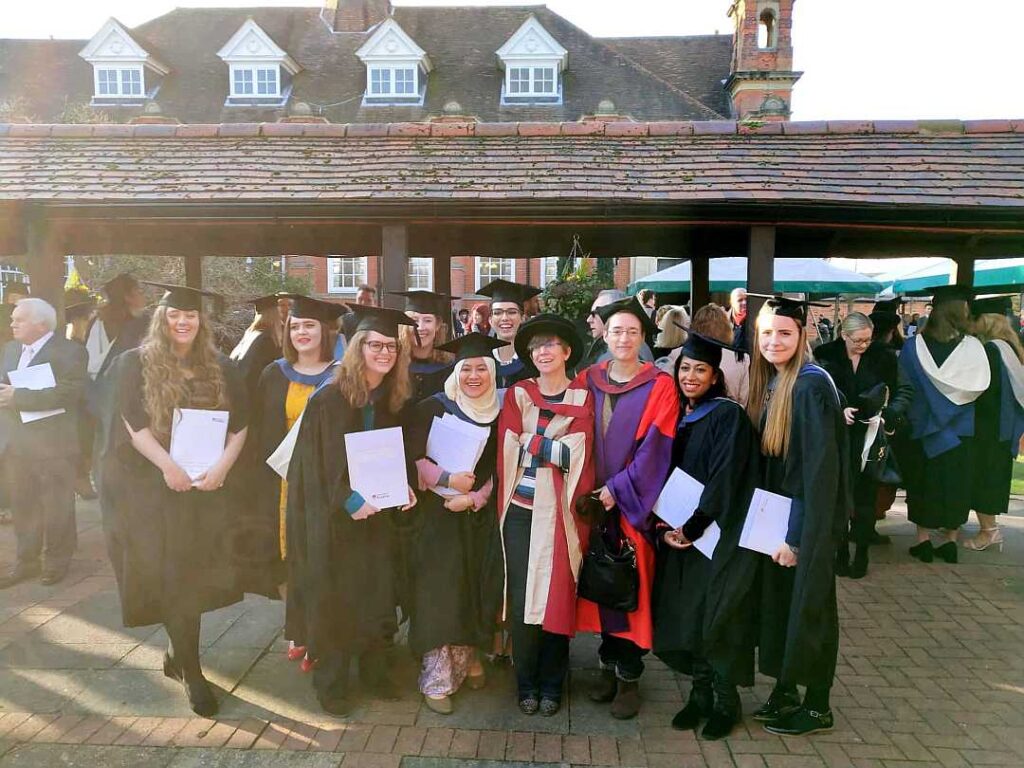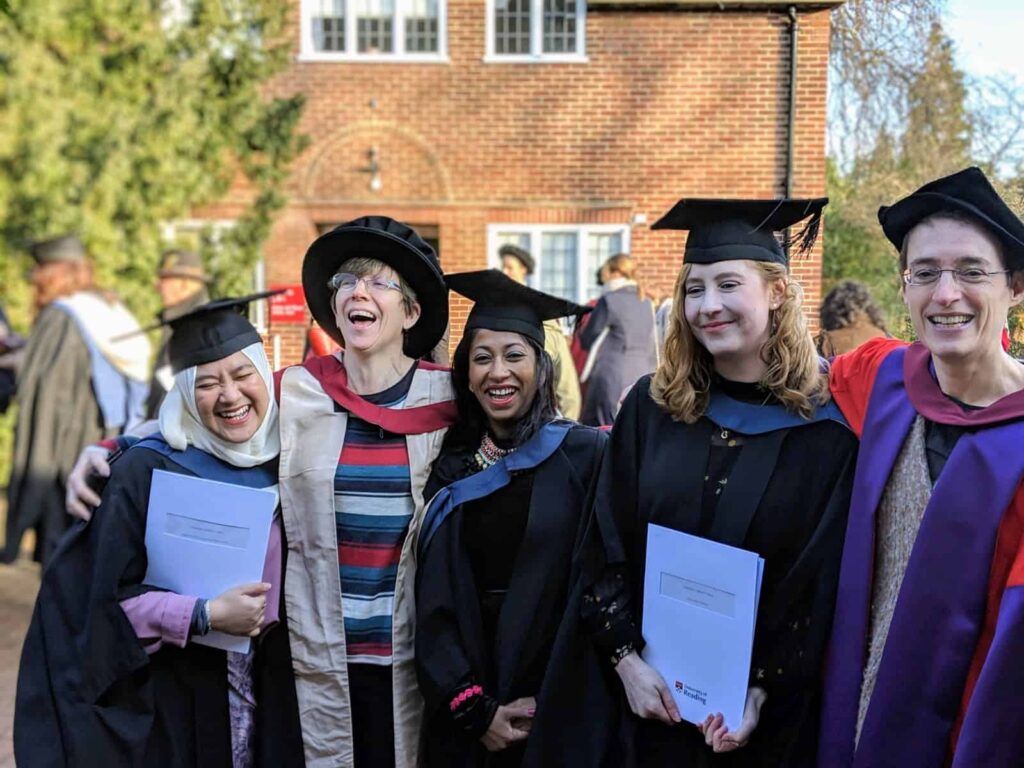 CIRCL MA class 2016-2017: photo with Visiting Fellows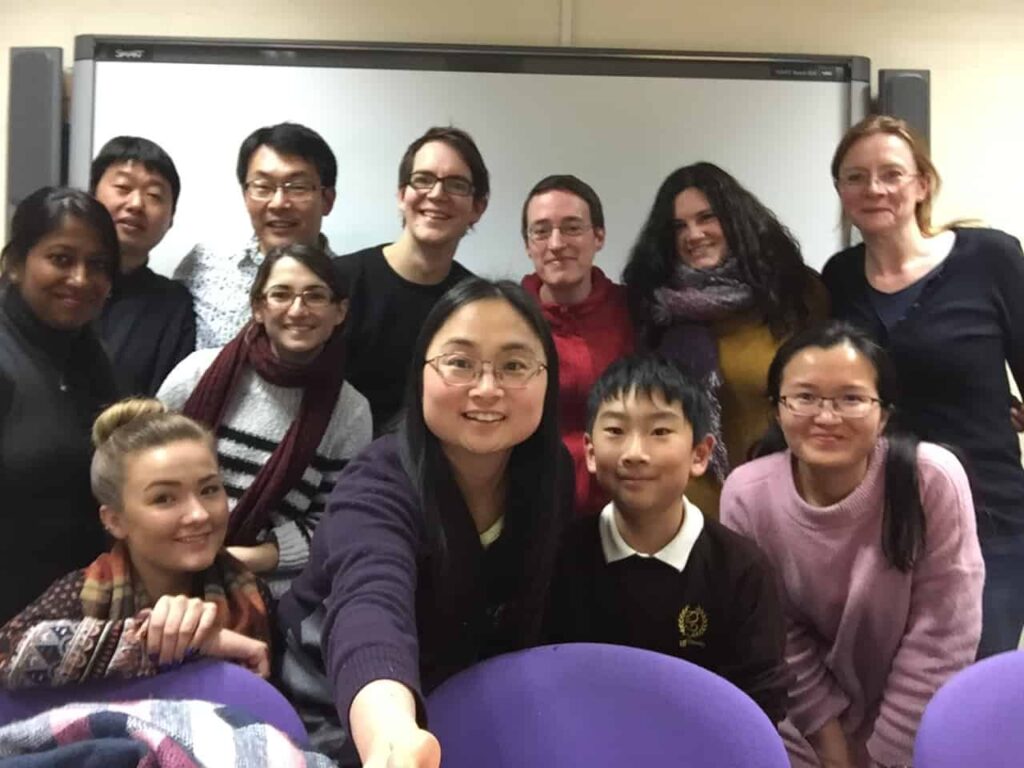 CIRCL MA class 2016-2017: Christmas photo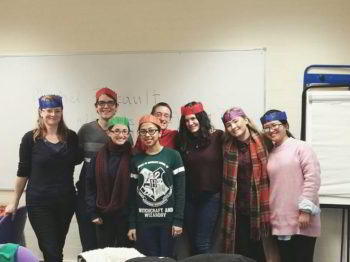 CIRCL MA class 2014-2015: Graduation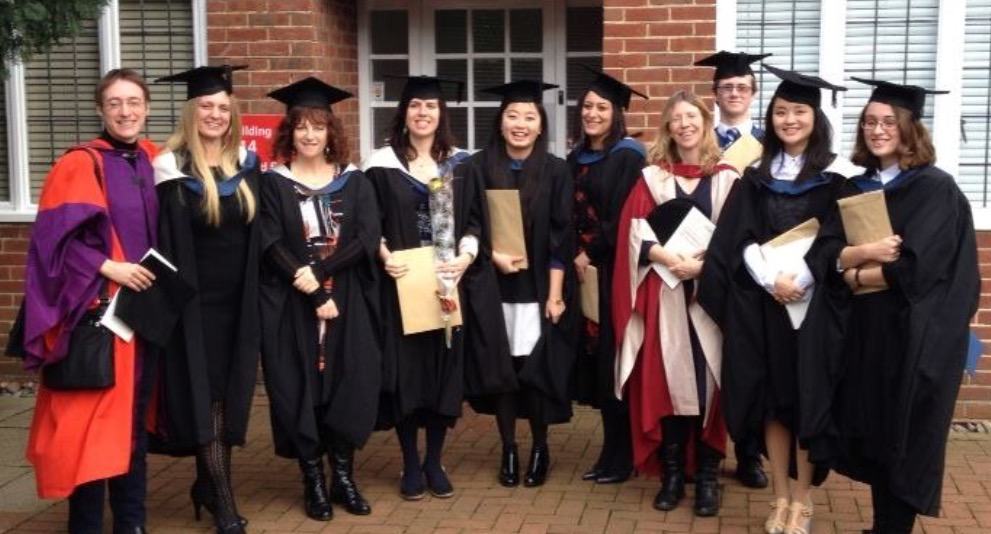 CIRCL MA class 2013-2014: Summer lunch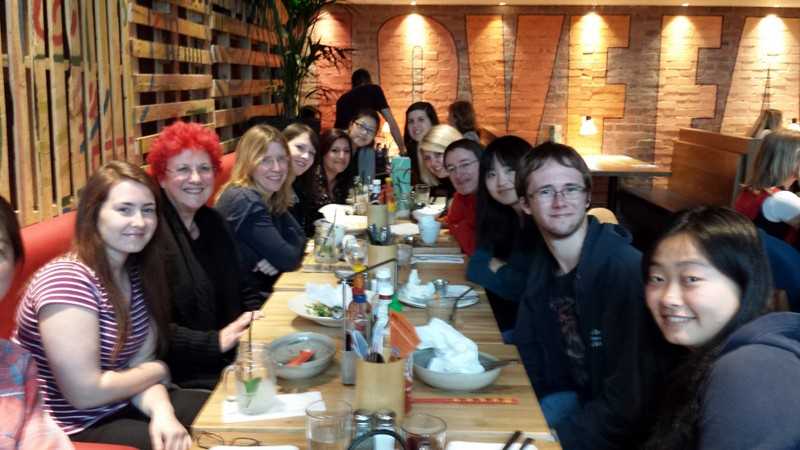 CIRCL MA class 2012-2013: Christmas graduation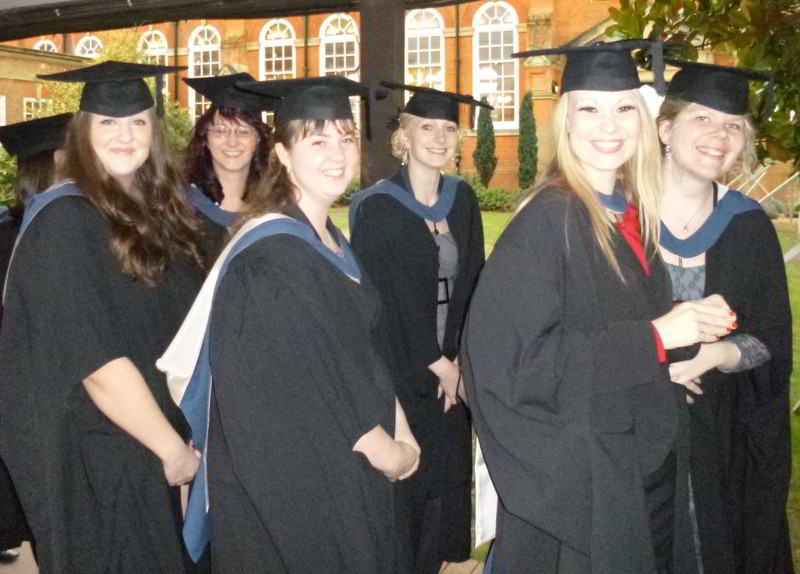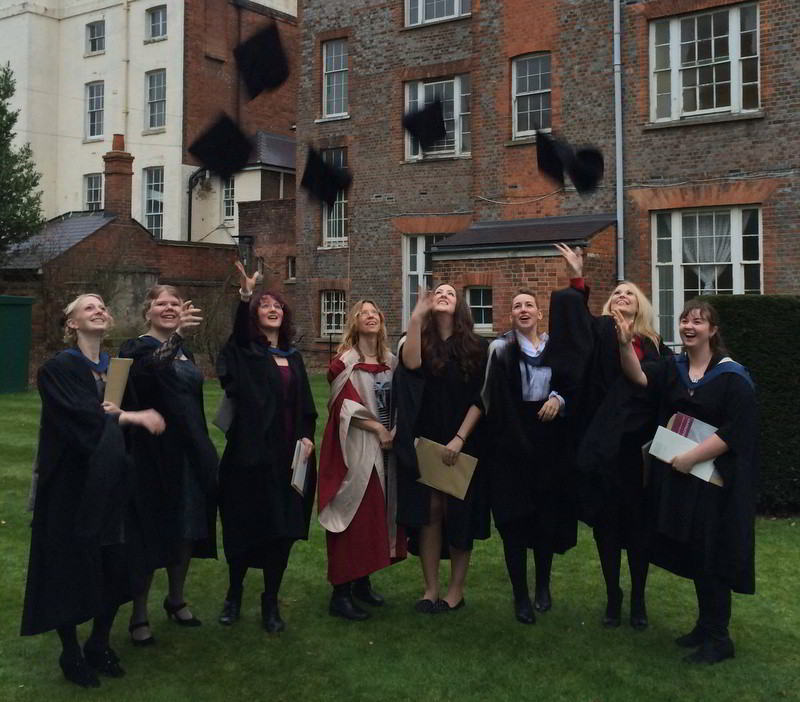 Sue Lee, CIRCL MA 2012-2013
'I am grateful and happy for having had the chance to take part in the Children's Literature MA course at The University of Reading. Meeting the professors through weekly seminars and throughout the essay and dissertation writing process has helped me broaden my perspective, deepen my understanding, and heighten my thinking abilities. The wonderful time spent with my colleagues sharing warm and friendly support during the course has also left me with good memories and great inspirations.'
Samantha Horsfield, CIRCL MA 2011-2013 (part-time)
'I was nervous doing the course as a part-time student as I worried that I may be at a disadvantage. This was definitely not the case. The course is structured so well, and the support I received from [the MA staff] Karin, Neil and Sue (as well as the other students over both years) ensured that I was given the same opportunities, guidance and experience as everyone else. I have really enjoyed this degree and I can see that it has changed the way I think. I would recommend it to anyone who enjoys reading, thinking and being challenged.'
Lisa Stallard, CIRCL MA 2012-2013
'After a first term I felt the benefits of the [CIRCL] approach in all areas, not just academically, and at the close of [the taught part of the MA] am excited to continue my learning into my dissertation and take the approach into my next steps, in a career and personal sense.'
Sireethorn (Pam) Simawathna, CIRCL MA 2012-2013
'With great support from the tutors and friends I have had a wonderful year in exploring and reconsidering the way I have been thinking all my life. In many ways it is my personal journey during which I have learnt a lot, not only about how to (or not to) find an answer but also about how to raise a question. As an international student I would like to say that the MA is very challenging, yet very liberating.'
CIRCL MA class 2010-2011 Christmas graduation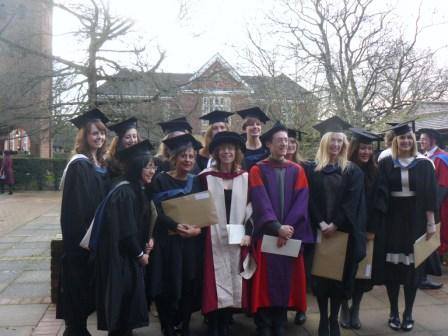 Gemma Budd, CIRCL MA 2011-2012
'The Children's Literature MA has aided my development of extensive academic skills and has introduced me to complex and fascinating theoretical approaches, which can be used to question supposedly obvious or accepted ideas encountered not just in Children's Literature but across all types of literature. However, I also feel the MA has provided me with some essential skills including problem-identifying and solving by working out the implications and effects of the claims made by others, as well as, to use an (albeit apt) cliché, really encouraging me to think outside of the box. I have now gone on to secure a job in the educational charity sector and believe the skills I have acquired from the MA not only helped me to get the job in the first place, but will continue to be invaluable tools I can use in the future.'
Pancharle ('Andy') Thongpanich, CIRCL MA 2011-2012
'Intriguing. Challenging. Opens up a whole new world for me. Would recommend the course to anyone who seeks unique ideas and inspiration, especially for the Ph.D. level. All the staff are very helpful and supportive.'
CIRCL MA class 2011-2012 Christmas dinner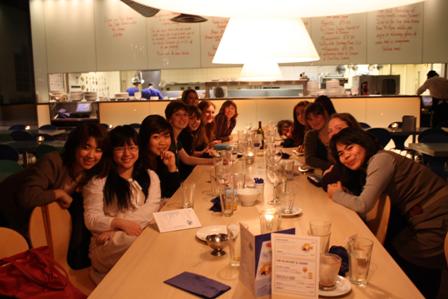 Ellie Hunt, CIRCL MA graduate 2010-2011
'The Children's Literature Masters has been really enjoyable, I loved revisting old childhood favourites and viewing them from a new perspective as well as discovering new authors, critics and opinions on children's literature.'
Zoe Roxon, CIRCL MA graduate 2010-2011
'The MA is like choosing the red pill in the film the Matrix – because you can't look at the world the same way after taking the course!'
CIRCL MA class 2010-2011 Summer party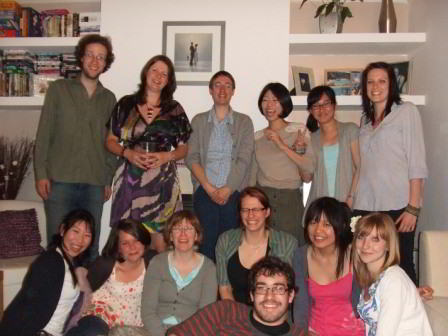 MA class slogans 2010: 'Mourn the Real!' (Neil in Nineteenth Century class); 'The stuffness of stuff'(Neil in Popular Forms class); 'Be in your text' (Sue in Twentieth Century class); 'Where is your "we" located?' (Karin in Theory class).
American student, CIRCL MA graduate 2009-2010
'Be prepared to completely challenge the way you think about interpreting texts and media'; 'take this course if you want to go for a doctorate and actually do something original … there's no program like it in the States.'
MA class slogan 2009: 'Excellent good thinking!' (Karin in Theory class).
'Studying the MA in Children's Literature was an excellent introduction to and preparation for academic practice and further research as it provided me with an opportunity to engage in discussions surrounding the issues addressed by current researchers during CIRCL seminars in a nurturing and supportive environment.'
MA class 2005-2006 graduation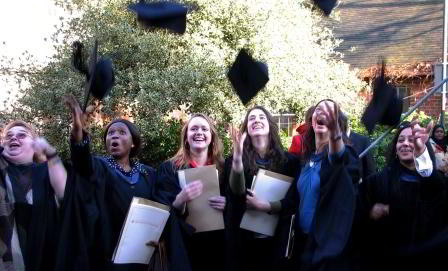 Hannah Smith (from January 2011 married name: Dr Hannah Anglin-Jaffe), CIRCL MA graduate 2001-2, CIRCL PhD graduate 2005
'My undergraduate degree was English Literature with Education Studies at the University of Cambridge and as part of that course I took a module in Children's Literature and absolutely loved it. I therefore decided to research MA courses so that I could further develop my interest. I was advised by my tutors at Cambridge that the most rigorous course was the one offered by the University of Reading and I was thrilled to be offered a place. During the MA the tutors were friendly and supportive and I made lots of new friends. The course was as rigorous as promised with an emphasis on developing critical thinking and analytical skills. During the course I felt like my academic reasoning skills developed in leaps and bounds. I found it to be such a stimulating experience that I applied to extend my studies into a PhD. I was awarded a full studentship and with Karin's support I gained my PhD after just over 3 years. I am now a lecturer in Education Studies at the University of Plymouth and I find that I still constantly draw on the analytical skills I learnt during my time at Reading.'
'I gained much more than I had expected from the MA. The course was not just about children's literature; it led me to reconsider the way I read, think, and argue. It prepared me for my PhD research and had an influence on my whole life. I can sincerely say that the MA in Children's Literature at Reading is worth attending, even if you need to travel all the way from the other side of the earth (which is more or less what I did, as an international student).'
'Studying the Children's Literature MA at Reading was a hugely challenging and rewarding experience for me. When I began the course I had no idea how much my own thinking, reading and argument would develop, so much so that by the end I considered continuing with a PhD. A year after completing the MA I won University Studentship funding to undertake a PhD at CIRCL and am now in the third year writing up my thesis.
I would recommend the Children's Literature MA to anybody who wishes to develop their critical thinking in any subject area, not just Children's Literature. The reading and analytical skills that I developed on the MA are now central to the argument of my thesis.'
Sara Broad, CIRCL MA graduate 2004-2005
'I know that I would never have thought of undertaking a PhD without undertaking my MA in CIRCL.'
'The Reading MA in Children's Literature was a stimulating and thoroughly enjoyable experience for me. The course is intellectually demanding and wide-ranging in its approach to the field of children's literature and its cultural context. Though it focuses on the child in literature it is not restrictive. Many of the issues raised during the course of study are pertinent to all kinds of literature. There are ample opportunities for students to engage in discussion and to make their own contributions to the continuing development of this fascinating field of study.'
Neil Cocks, CIRCL MA graduate 1994-1995
'Studying on the MA in Children's Literature was a genuinely life changing move, and a wholly positive one at that. Prior to the course I had been interested in Literature and Philosophy, having taken a BA in the subjects. It was only with the MA that I became committed to study and research in these areas through the extended study of Children's Literature. As well as gaining a secure grasp of critical theory and literary history, the course gave me the confidence to study for a PhD. I am now a published academic and Head of English at a large FE College. This simply would not have been possible without the course. The approach to the subject is rigorous, the readings I engaged in constantly surprised me, and the atmosphere was exciting, friendly and encouraging. I cannot recommend it enough!'
MA class 2000-2001 Christmas graduation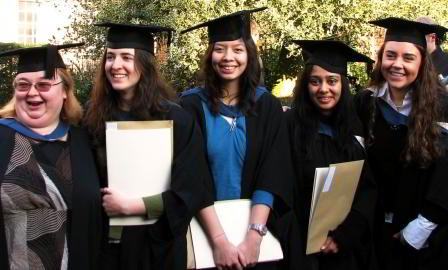 Y. A., overseas CIRCL MA graduate 1994-1995
'The staff and fellow students are very supportive and I enjoyed studying a range of materials. I would certainly recommend this course to anyone who is interested in Children's Literature.'