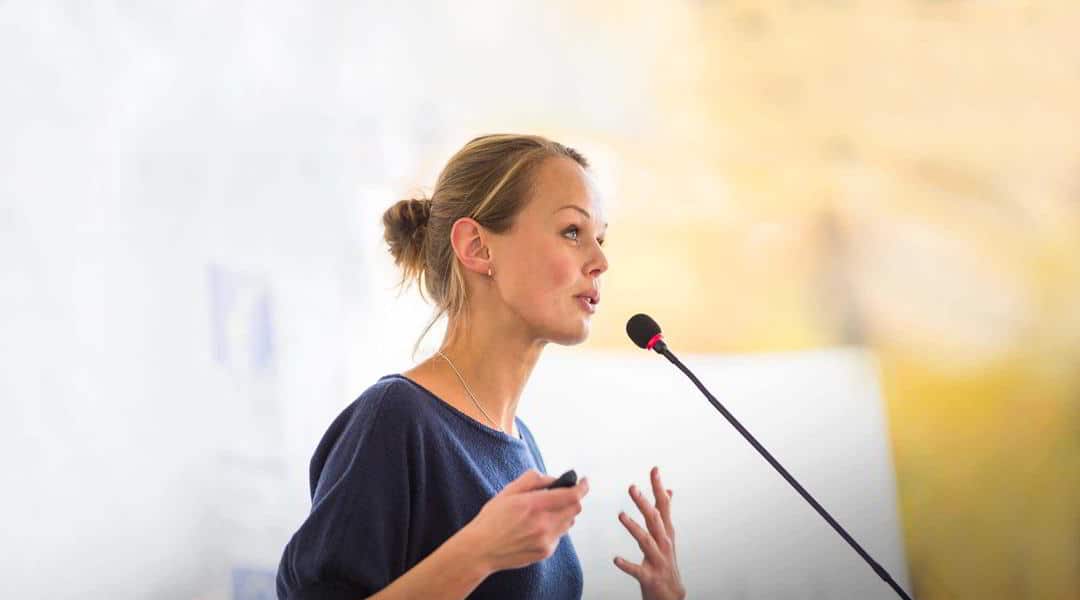 MA Children's Literature
Careers
Careers After the M(Res.)
MA students have gone on, or returned, to careers in teaching, (children's) publishing, librarianship, media, advertising, business, marketing, and the civil service.
Many students have let us know that the MA importantly enriched their capacity to understand situations in their work, and to communicate better about them, and has therefore been of benefit in that way, even when they are not working in areas to do specifically with children's literature:
Other Careers
Graduate, 2020:
This degree has brought me much more than I ever could have hoped and imagined. Our seminar featured small-class teaching in which lots of sparks of thoughts were produced and from which analytical and critical thinking not only allowed me to continue to pursue and study any research areas in which I was interested, but also gave me a whole new perspective for understanding the language and articulating ideas, which, in turn, helped me a lot in my career as a bilingual translator (Chinese-English). Each of the professors in our program is super supportive, warm-hearted, specialized and well-known in their respective fields, which gives us a diverse and wonderful learning experience. Not only do I miss studying and hanging out with my classmates but I also appreciated very much the academic support I received from my professors.

Graduate, 2020
Graduate 2017:
The link from children's literature student to charity consultant may not seem particularly clear, but the MRes course at Reading was instrumental in giving me useful skills for my current freelance career. The close reading of texts has helped me work with clients such as Universities and youth work providers to develop clearer ideas for their organisational strategies, refining jargon and making them think through the implications of the claims that they make.

Working collaboratively with others in my seminars was good experience for dealing with times at work where several different viewpoints need to be brought together through consultation and discussion to reach a consensus.

Most importantly though, the confidence to think about difficult topics, challenge the status quo and work through what perspectives are being presented has been key to my consultancy. This skill from the MRes course has been put to use for reviews of democracy, helping prepare company reports and write training courses for the boards of large charities. Rather than just being taught established models as some of my colleagues were in their MBA I was taught a new way of thinking critically and those I work for have really appreciated that.

Graduate, 2017
Graduate (part-time student), 2014:
'The MA can help in jobs that perhaps are not ones that first spring to mind when thinking of transferable skills from the course…I have found the skills I developed during the MA to be of great use in my job. It wasn't something I expected, given that I work in the finance sector, but the ability to closely read a text, together with the confidence that I can now read anything thrown at me has been enormously useful. I would recommend this MA to anyone, regardless of what career they might take up afterwards.'

Graduate (part-time student), 2014
Publishing
Graduate (part-time student), 2019:
I work for one of the 'big five' publishers in a marketing manager role. I started this career path on the advice of a classmate in my CIRCL Masters programme. We were discussing our careers and sharing lunch during our seminar break -as is often the way with such a community-feeling class – when they mentioned that I could try looking at roles in Oxford. It was that on this suggestion that I found and started a role as a marketing executive for OUP.  

I have progressed quickly in this role so that I am now a Marketing Manager at Macmillan International. This has been a result of the skills and knowledge I have learned during the Masters and continue to develop in my PhD. The reading material on the CIRCL masters is so diverse that I have a broad understanding of many areas – exactly what is needed in a marketing role. The course covers film, media, images as well as correspondence. The attention to detail which is applied to multiple mediums builds a great foundation for thinking about all areas of publishing. The focus on reading everything and situation in perspective equipped me with the ability to find 'what is at stake' in many work settings, be that conflicting opinions or approaches, or modes of communication (e.g book cover, book blurb, typeface, adverts). 

In addition to this, the close community of CIRCL builds on interpersonal skills and development, growing confidence and curiosity together. The course challenges you to sit with the unknown, which is essential in joining a large organisation."

Graduate, 2019
Graduate, 2011
'There is no doubt that the MA in Children's Literature has played a huge part in [obtaining my job at a leading academic publisher]. … I have thoroughly enjoyed this year and have learnt an awful amount. Furthermore, I have confidence in my capabilities at work as I am able to analyse proofs and add real value to projects.'

Graduate, 2011
Graduate, 2008
'The MA(Res) in Children's Literature has given me the opportunity to think in a different way, question things previously taken for granted and equip me with a level of thinking that has helped me to gain a better understanding of the world (especially the working world) around me.

Although this thinking at first seemed separate and foreign from my own state of mind it has now become a part of my life, helping me to achieve better results from my questioning and problem solving. This has helped me a great deal in securing a job in a publishing company, who were very impressed by the MA(Res). When dealing with issues at work the MA(Res) has provided me with understandings of perceived 'norms' of reading, which I can work with in order for my work to be successful.'

Graduate, 2008
Part-time student, 2008
'Having a place on a Masters course really interested my employers (publishers) and I believe that it was one of the reasons why they considered me for the role I now do. Many of the graduates coming into the work place have Masters already – demonstrating an ability to think at a higher level. For me personally it helped me to think through ideas and develop my ability to articulate those ideas clearly – this is one of the skills that has helped immensely in the workplace. I undertook the MA in Children's Literature for my own personal development and because I love the area of study, but the positive effect it has had on my career in ways I didn't think it would have has been wonderful.'

Part-time student, 2008
Civil Service
BA Finalist 2014
Student who attended the third year BA (undergraduate) 'Children's Literature' and 'Psychoanalysis and Text' modules at Reading (students on these modules start thinking, reading, and writing in the same way as on our MA in Children's Literature; several students from the Reading undergraduate modules taught by CIRCL staff proceed to continue with the MA each year):
I applied for [a highly selective and competitive civil service post] and got through to the final stage out of twelve thousand applicants. I can't believe it, but I passed all of the assessment and interview days and have been offered one of two hundred places […]. I prepared so much for the assessments but your teaching really improved the way I analyse work and the seminars really increased my understanding. For example, for one of the assessments we were given a case study of 19 pages, had to decipher what was and what wasn't important to the case and write a review and further actions to be taken. So it was really important I could read word for word without skimming or generalising which I think the modules really focused on.'

BA Finalist 2014
Graduate, 2007
'I have been offered (and accepted) a job … through the National Graduate Development Programme. I will start in October and I am so thrilled! It was my number one choice … In terms of what the MA did for me, where do I begin?! I feel that any postgraduate qualification is beneficial and gives you 'an edge' when applying for graduate schemes because in my case everyone was required to have a 2.1 so it becomes a very level playing field. Plus the NGDP send us back to Uni! So it is further proof that you can cope with a part-time diploma and have a drive to learn that many undergrads no longer have. NGDP is looking for future managers and 'fresh perspectives' so what [Professor Karin Lesnik-Oberstein] taught us in Theory really helped here. To be able to say to [the organisation], 'I've learnt how to challenge things that are taken for granted' and adapt that to an area they are working on really pricked up their ears! And naturally this isn't just self-promotion, I do have these skills. Huge potential for really innovative, practical ideas to be developed from this. Everyday skills enhanced like writing style, adapting writing style for different publications, meeting deadlines, analysing words and concepts, reading and absorbing information quickly, etc. Feel like an expert at these! Everyone is interested in Children's Literature! Some ask with a smirk and assume it must be easy, e.g. someone flipped through my dissertation and tried to belittle it by saying 'just looking for the pictures …' to which I replied 'I decided not to write about illustrations but I know this, this and this about them' so there! And some are genuinely thrilled by it, because it is still uncommon in England, again it gives you a special something to talk about. Everyone is also interested in 'children'! Every [organisation] has their own priorities but look at any website, anywhere in the country and they will without a doubt, have plans galore for children. […] it does take a little bit of 'adapting' but convincing them you understand children like no one else can is alarmingly easy with the MA on your CV! Aside from enjoyment that notably has continued past the MA, the biggest skill/ biggest gain has to be looking at something that is taken for granted whether that is a method used, a concept, a category, etc I cannot emphasise enough how useful that skill will be in any [organisation]! And I hope to never lose sight of this.'

Graduate, 2007
Education
Graduate, 2011
'The Children's Literature MA has aided my development of extensive academic skills and has introduced me to complex and fascinating theoretical approaches, which can be used to question supposedly obvious or accepted ideas encountered not just in Children's Literature but across all types of literature. However, I also feel the MA has provided me with some essential skills including problem-identifying and solving by working out the implications and effects of the claims made by others, as well as, to use an (albeit apt) cliché, really encouraging me to think outside of the box. I have now gone on to secure a job in the educational charity sector and believe the skills I have acquired from the MA not only helped me to get the job in the first place, but will continue to be invaluable tools I can use in the future.'

Graduate, 2011
Graduate, 2002 (and CIRCL PhD 2005)
'I am now a lecturer in Education Studies at the University of Plymouth and I find that I still constantly draw on the analytical skills I learnt during my time at Reading.'

Graduate, 2002 (and CIRCL PhD 2005)
Graduate, 1995 (and CIRCL PhD 2000)
'When I think about the MA I generally think of it in terms of my intellectual growth – but one of the huge things about it for me is that … there is no way I would have got my present job [as Head of English at my school] without it…'

Graduate, 1995
Media, Marketing, Advertising
Part-time M(Res) student 2017-19
'My masters with CIRCL has increased my confidence and my critical thinking skills monumentally. At the conclusion of this course and with the support of the lecturers and my course mates I now work for an academic publisher in a senior role of Marketing Manager. Not only is CIRCL an academic challenge, but it is also a community, as a part time student I have been able to meet two cohorts of students, both of which have had incredible, individual and inspiring individuals within. The course content is challenging but equally personal, you can make this course what you need it to be, with support from some of the world's leading professors.'

Katy Corderoy
Third year BA (undergraduate) Children's Literature module at Reading, 2005
Student who attended the third year BA (undergraduate) Children's Literature module at Reading, 2005: (students on this module start thinking, reading, and writing in the same way as on our MA in Children's Literature; several students from the Reading undergraduate Children's Literature module proceed to continue with the MA each year)
'I work in London for a media company now, utilizing my close textual analysis skills to write copy for marketing campaigns amongst other things!… I thought [the Children's Literature] seminars were by far and away the most enjoyable and helpful that I had during my entire time at University. I truly looked forward to coming to them … Even now when reading books I find myself trying to gauge the authority of the narration! …
Let me give you a very brief overview of my job. In simple terms it has 3 aspects to it: research, sales and marketing. The critical thinking I developed in [the Children's Literature] module helps me in all three aspects. Whether I am writing a pitch to a client trying to secure their support or putting together marketing material, the tone and I suppose the authority of the text is designed solely to align my audience with my views and ideas. I have to make sure the people who read my marketing material see a truth in what I am saying and the way I achieve that is by thinking very carefully about the language I am using. Every word has a purpose and that is to achieve what we call buy in from the reader. Essentially I use close textual analysis everyday in my working life to make my copy, emails and sales pitch as effective as possible.'

Student who attended the third year BA
PhD Research after the MA
Many of our students go on to do PhD research very successfully, either at CIRCL itself or at other Universities. If you would like to see what some of the CIRCL PhD students have done and do, please go to the CIRCL PhD web-page.
For information on fees, please go to the University web-site post-graduate fees page.
Our PhD students have been successful also in gaining funding, either from the University of Reading (University of Reading Full Studentships; Faculty Bursaries, and Graduate School of Arts and Humanities Full Studentships), or from the British government (Overseas Research Student (ORS) funding; Arts and Humanities Research Council (AHRC) Funding or from foreign governments or universities.